The Steveston Japanese Language School is a non-profit organization and a registered charity. The generous donations from the community and our current and former members enable us to continue providing an engaging and encouraging environment for our students to learn and experience Japanese language and culture.
スティーブストン日本語学校は、登録された非営利慈善団体です。コミュニティーから又、現在と昔のメンバーからの心からのご寄付は、学校のプログラムを向上させ、より良い学校にしていくために使わせて頂きます。
For your donations, gifts and bequests of an estate received, we will issue an official receipt for your income tax purposes. Should you have any question on this matter, please contact the Administration Office at ngakko@telus.net.
皆さまからのご寄付やギフト、遺産贈与については、学校から税金目的の公式な領収書を発行致します。この件についてのお問い合わせは、オフィスにお願いします。ngakko@telus.net
Your donation(s) can be designated to the following accounts:
General Operating account
Scholarship account
Capital account
With exception of the General account, the other two accounts are earmarked, and thus cannot be used for general operating purposes.
皆さまには、次のどれかを選んでご寄付して頂けます。
一般会計
スカーラーシップ口座
固定資産
一般会計を除く後の2つの口座については、固定されていて一般会計のように使うことはできません。
Charitable registration number: 119173300RR0001
Thank you to our corporate supporters:
Cana-Ya Gyoza
Gulf and Fraser Financial Group – West Richmond Branch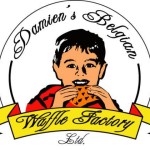 Damien's Belgian Waffle Factory
PriceSmart Foods – Ackroyd Store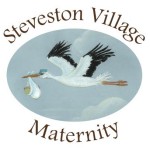 Steveston Village Maternity
Thank you to the following kimono donors:
Mary Okabe  岡部メアリー
Chizuru Nakatsu  中津千鶴
Harue Hori 堀春江